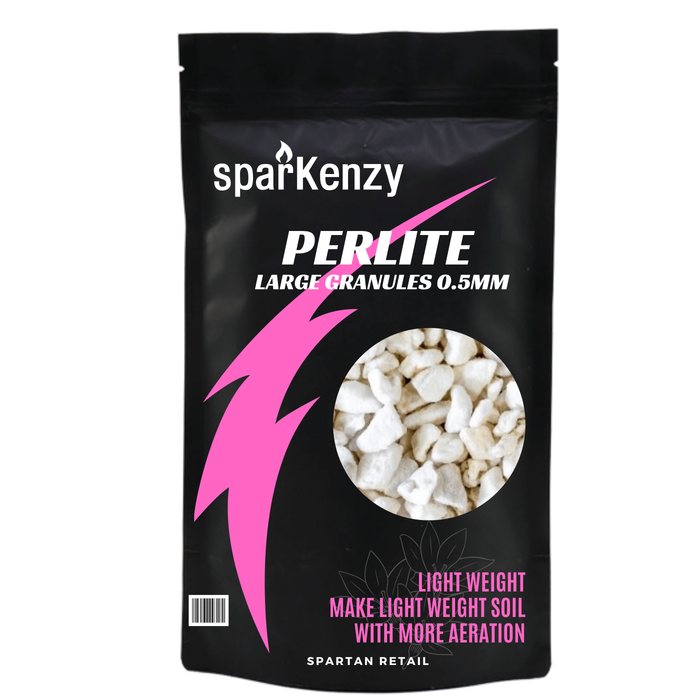 Sparkenzy Perlite for Plants | Large granules 4-5mm for Organic Home gardening
Save up to

48

%
Save

48

%
Original price
Rs. 4,840.00
Original price
Rs. 4,840.00
-
Original price
Rs. 12,999.00
Original price
Rs. 4,840.00
Current price
Rs. 2,530.00
Rs. 2,530.00
-
Rs. 6,785.00
Current price
Rs. 2,530.00
Sparkenzy Perlite is the trusted brand in India for its quality and size. Our Perlite is being manufactured under fully automatic plants with professional staffs to ensure the quality.  All our raw materials for perlite were imported from turkey and manufactured in india. Perlite for Plants soil aeration and makes your potting medium light weight and aerated due to coarse and chunky grade.
Why Sparkenzy Perlite:
1. Large Size Granules 4mm to 5mm for more aeration
2.Very Less Powder
3. Sterlized to ensure purity and weeds free.
4. Affordable rate
Use of Perlite granules.
Gardening perlite can be useful in following areas
Making soil light weight
Perlite for Succulents potting mix
Can be used making potting soil for cactus, bonsai and other desert plants.
Sterile, weed free and balanced ph. level